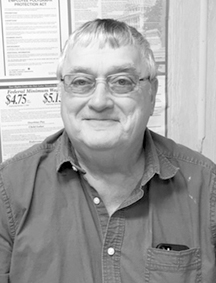 From in my teens until I married I knew for certain that if I headed to Felicity there was one place that was for certain I would stop at. That was "Old Man Adams' pool hall." Yes the pool hall was the place where all the guys would come to. Maybe only for a sandwich or for an entire evening of shooting nine ball. Since in those days there just wasn't much to do or places to hang out in or approved by parents that we could attend. So the pool hall got parental approval mostly by default.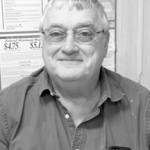 When I first went to Felicity there was only one pool hall that I was aware of and that was Buds'. There was one owned by Mr. Altman but shortly after I started school at Felicity he sold his business. Now Buds' was a pool hall for guys who shot pool for more than pleasure or entertainment. They shot for money and did it very well. Also men played euchre or tonk in a back room that was so thick with smoke and stale air it was almost noticed by those playing as they were as serious as the pool shooters. So I didn't go there except maybe to get a sandwich at lunch time.
But in the fall when I had turned 16 and had my drivers' license a man came to town from Kansas and fixed up the old Dot food store into a pool hall. This sounded like competition for Bud but as it turned out that never developed. Mr. Adams who opened the new pool hall seemed to attract the younger crowd. Kids more my age and coming to his place to enjoy a game of eight ball or nine ball or just stare ay yjr buffalo head mounted on the wall.. Since I had never shot any pool until I went to what was referred to as Ole Man Adams place. One Friday night my friend Jim Jennings and I met there and decided we should shoot a game. So Mr. Adams racked the balls and pointed us to a couple of good pool sticks. Please remember we had never played this game before. From the time we broke the rack until the last ball fell into a pocket we had needed almost an hour to carry out the game. This was when Mr. Adams as he was racking the balls politely approached and said now boys I only charge a nickel a game. At this is the speed you both think it is going to take you I am going to have to charge you by the hour. Even though we were a little embarrassed we knew he was more than correct.
This was never a deterrent of checking in at the pool hall. Before a night out ended it was almost certain you would get to hang with your friends somewhere along the way. Mr. Adams also made a great steak sandwich that was very tasty and reasonable in price. Along with the three pool tables which he kept in excellent conditions he offered a pin ball machine a couple booths and a table to play cards on. With this came a menu of other items and a great tasting chili. To a stranger entering the hall the cards being played looked as if only being played for fun. They were if you were winning. Same way on the pool tables except the pool sharks there were much younger but still dead shots.
Over the years I did become a better shot with a pool cue but I never became a master. I mean if you're going to hang out in a pool hall one must learn to shoot to be respected. A couple times I got talked into shooting nine ball for money by a couple of boys who I think one was 11 and the other was 9. They taught me a valuable lesson and that was never judge a book by its cover or a boy by his age. They even had to use a milk carton to stand on to shoot. I thought I had some chance at winning. With a red face I will tell you I was wrong.
Mr. Adams had two sons Butch and Pete and his wife help him run the place. They kept it very clean and order was always kept in his place. I always felt safe in that pool hall and that couldn't always be said. He and his family ran the business well. The only thing to remember was don't play him or his sons for money. They were excellent pool shooters. I'm only guessing but Mrs. Adams probably could hold her own also. In and around Ole Man Adams pool hall was always a busy section of the night life in Felicity. Many a group gathered there and made plans for the evening and departed to carry them out. Some evenings when I didn't have plans I have played the pin ball machine a lot along with a sandwich and a Coke, or maybe play a few games of euchre. I never played for more than a quarter a game.
But whatever the time there was going to bring my way always ended with a good time or at least that is the way I recall it. The pool hall had its own smells. Of course there was the aroma of the burgers frying on the griddle along with the talcum powder used on the pool sticks. The fragrances of all the different after shaves that boys were wearing in there. Hi Karate, to Old Spice and many others. Put on top of that the mix of many guys mixing in a limited size place. It had a unique fragrance all to its' own and let others know where you had been sometime that evening. It wasn't fancy but it was a place we guys felt was a good place to frequent, and be safe from harm. At least I thought I was safe. As much as I was in the pool hall I never became a pool shark now a card player? Maybe!!
Rick Houser grew up on a farm near Moscow in Clermont County and loves to share stories about his youth and other topics. He may be reached at houser734@yahoo.com.