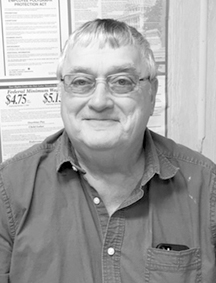 When I moved from Moscow school to Felicity I of course was more than a little apprehensive. Everything was going to be new but one area that shinned for me was sports. There was baseball, basketball and even track and field. That sport was something I had yet to experience at Moscow. Since I had enjoyed the other two sports and I had felt I had given a good show of myself I figured that I would see just what I could participate and do well at in track and field.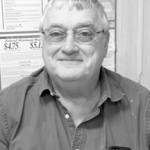 I knew there was in no way I would break any of Jessie Owens' records but I wanted to at least say I got to attempt them. So when the winter faded away and spring fell upon Felicity it was announced that the track team would begin tryouts a half hour after school. This was great as I got to stay after school and hang with other guys out on the what was referred to as the football field and baseball diamond. Since there was no official track and field area and this and Prather Road accommodated the needs. I guess it still does and Felicity has had state champions many times so it works out just fine.
So as things got under way the coach began passing around a paper for us to sign up for what we wanted to try for. For me I wanted to do them all even though I knew that wasn't remotely possible. So I began with the 100-yard dash. I found I didn't put myself to shame but I was far back in the group that tried out. So I went out for the 220-yard dash and I did a little better but I still wasn't in the first three to finish. I then tried the 440-yard dash and it seemed that I would fade near the end. There was a guy in our class named Bob Louderback who was far ahead of us all in the 100, 220 and 440. If I wasn't convinced I wasn't fast enough watching him leave me in the dust was more than convincing. I did try the 880 and didn't do too badly there and was given the third spot but when I pushed my luck and went for the mile run I learned I start out fast but definitely come up short at the finish.
The coach suggested I try the relay teams and I made the 440 and 880 relay team. It proved that at that distance I could give the team a needed runner. After these tryouts I tried the races with hurdles and learned that to this day they still remain a hurdle to me. I tried the high jump but remembered what my brother Ben had told me and that was the boys in our family can't jump much at all. This pertains also to the long jump as my jump was anything but long.
Moving over to the field events more I gave a try at pole vaulting and it was safe to say that the bar one had to vault over was very safe from me. The coach pulled me aside and said he knew I had a lot of upper body strength and he wanted me to try the discus and the shot put. So since the coach seemed encouraged so was I. As for the discus I for some reason could never grasp properly the discus and when I wound up to throw and let go I released it with great power but with my grip I hurled it about 8 feet from me into the ground. No matter how I was shown and I tried the result was the same. After a while I had hurled that discus into the ground so much the area around me was nothing more than divots! But when I got to the shot put and gave it a hurl it went further than anyone else. Coach asks me again to try and I did with a longer throw. So he asks me to do it some more. I think he wanted to be sure this wasn't just an accident.
So after a few weeks of practice, which I really enjoyed, coach told us that on Thursday after school we were going to a track meet at Amelia. This was fun as I had never been to one. Events were happening many at the same time and at different locations on their track field. I came home that day with a third place ribbon for the 440 relay and a blue ribbon for the shot put! It is safe to say right here that I have never had such a positive feeling about myself. I had ribbons that I won! Yes me!
Later in the spring we went on a Saturday to Goshen for the Clermont County annual track and field meet. This we were informed was for how well we were for the entire year. Now the boy I mentioned named Bob Louderback, he won all three of his events and did so in an impressive way. We didn't win much else but before that day was over the 440 yard relay I was on came in first. Blue Ribbon!! Then we ran the 880 yard relay and came in third. This was a good show for our relay teams as we weren't expected to place. But then I went to compete in the shot put. I don't think many felt I was going to place as there were some big guys competing. I'm not sure just how I did it. Weather I was that strong or I was so scared that the adrenaline kicked in but I finished third, and only by less than a foot ahead of the boy favored to win.
So on that Saturday I rode the school bus from Goshen back to Felicity with three ribbons grasped in my hands. The coach patted me on the back and said job. So did my team mates and when I got home mom and dad said I had tried my best and it had paid off. Most of all my brother Ben after saying good job asks me if he could hold my ribbons so he could feel them. I let him and he felt them, smiled and said you know winning sure does feel good.
Rick Houser grew up on a farm near Moscow in Clermont County and loves to share stories about his youth and other topics. He may be reached at houser734@yahoo.com.