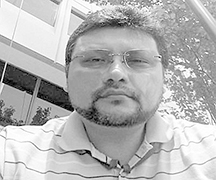 Graduating from college is an exciting moment. Every year, millions of students across the country will receive their college diplomas from colleges across America. The event is also special for family members who have supported their children as they burned the midnight oil studying for exams and drinking gallons of coffee to prepare for exams. Anyone who has ever graduated from a university understands the sacrifices and hard work required to earn a degree.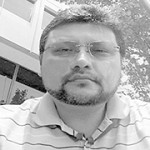 Unfortunately, Reagan Tokes, 21, didn't live along enough to graduate from The Ohio State University next month. Authorities have charged a recently released sexual offender named Brian Golsby, 29, with raping and murdering Tokes. On February 8, authorities report that Tokes had gotten off work shortly before 11p.m. Allegedly, Golsby abducted the young woman, forced her to withdraw $60 from an ATM, raped her, and then shot her twice. Golsby has since plead not guilty to the crime. He faces the death penalty if convicted.
Days before she died, Tolkes' father had asked her to pick out a frame for her diploma. The Ohio State has shown their support for the young woman and will posthumously award her the psychology degree she would have earned. Two other deceased students will also receive a diploma.
Although it's not an unusual gesture for an educational institution to issue a diploma to a deceased student, it's still an excellent gesture. If nothing else, it will serve as a permanent reminder for the Tokes family. Even if the Tokes family didn't get to see their beloved daughter graduate, they will always have her diploma to serve as a reminder of their daughter's efforts.
Authorities believe Reagan Tokes was a random victim. Brian Golsby was looking for a victim to rob and sexually assault. Unfortunately, Tokes was in the wrong place at the wrong time. But how could she have known? She did what many college students do. She was enjoying life, working and preparing to graduate. With only weeks away, she had much planning. Most likely, she was thinking about seeking a career opportunity or her future. The young woman had her entire life ahead of her. Sadly, she will never dance with her father at her wedding, become a grandmother or even hug her classmates after the graduation ceremony.
I can remember my excitement after graduating from college. I was 24 and had spent many years studying, staying up late, eating at the Awful Waffle and White Castle, and drinking enough coffee to stay awake for decades. I also remember attending my graduation ceremony and feeling proud for accomplishing my first major goal.
Although having a degree makes no one the smartest person on the planet, it proves you can accomplish a goal and that you can learn. Both can get you a decent job and assist in helping one go far in his or her career.
Most likely, if Tokes studied psychology, she may have had an interest in either attending medical school or becoming a counselor. Sadly, we will never know since her life was cut so short.
I am glad that The Ohio State recognized this young woman's efforts. For the Tokes family, it will serve as a reminder of her hard work. I pray for her family and hope that God blesses them and give them the strength they will need when The Ohio State graduation ceremony occurs on May 7, 2017.
Marc is a grandparent and longtime resident of Clermont County. Visit his author page Life with Grandpa and his blog Wise Grandpa.