Frances P. Schilling, of Los Alamitos, CA, formerly of southern Ohio, passed away on Tuesday, Jan. 14, 2017 at the Los Alamitos Medical Center in CA. She was born Dec. 16, 1933 in Cincinnati, daughter of the late Leonard and Ola Mae Lynn Powers. She was married to William K. Shilling, who survives, for 65 years.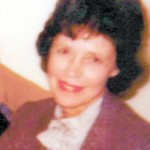 Frances received her bachelor's degree from Wright State University and went on to receive her master's degree from The Ohio State University. She was one of the first teachers in Ohio to receive a Special Education Certification from Ohio State. She used her certification to teach Special Education for Centerville School District.
In addition to her husband, she is survived by her daughters, Patricia Shilling and Sharon (George) Boettcher; grandchildren, Ryan Camana, Brittany Camana and Michael Boettcher; great-grandchild, Kaila Perry and her brother, Henry Powers.
In addition to her parents, she was preceded in death by her siblings, Jack Powers, Lorene Kehrt and Illene Foote.
Visitation will be held from 6:00 to 8 p.m. on Friday, Feb. 10 at E.C. Nurre Funeral Home, 200 Western Avenue, New Richmond. Funeral service will be 11 a.m. on Saturday at the funeral home. Interment will follow at Laurel Cemetery in Monroe Township.
Please sign her online tribute wall at www.ecnurre.com.