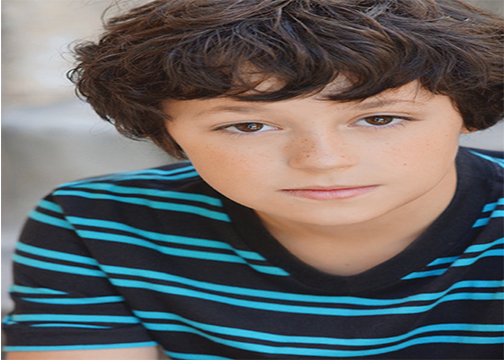 By Brett Milam
Editor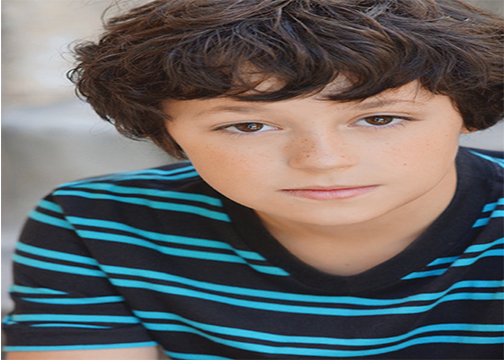 A Bethel kid may now be recognized in a Toyota or Nickelodeon commercial.
Isaiah Cooper, 10, attends Monroe Elementary in New Richmond.
Over the summer and last October, Isaiah went to California to star in a Toyota Highlander 2017 commercial and a Christmas-themed Nickelodeon commercial.
However, the journey started two years ago.
When was an 8-year-old, Isaiah  went to John Casablancas Acting and Modeling School in Blue Ash.
After graduating, Linda, Isaiah's grandmother, said in an email that he was then accepted by Model and Talent Management.
From there it was Dallas in the summer of 2015 to do modeling, acting and cold readings.
Isaiah received six call-backs, with one from New York and the rest from agents in Los Angeles.
"Last January, we went to California to do a follow up with these agents and to see what interest there may be," Linda said. "There was a lot of interest."
By summer, they were back in Hollywood for acting classes.
In September, Isaiah was picked up by Maverick Artist Talent, a talent agency in Hollywood.
"When he went with them, he began to get a lot of auditions, call-backs and finally, the Toyota Highlander commercial," Linda said.
In the commercial, Isaiah is one of two children in the backseat of the 2017 Toyota Highlander. Linda said six commercials were shot in four days for Toyota.
The Nickelodeon Christmas commercial features Isaiah with another child staring up at the Abominable Snowman, as he puts a star atop a Christmas tree and then laughing when he knocks it over.
While the audition and call-back process may be nerve-wracking, Cooper said he really likes it, enjoys the time on set and has even made some new friends.
Isaiah, along with his grandmother and grandfather Linda and Zane Cooper and other family, stayed in Pasadena, which is a little over 15 miles from Hollywood before the Toyota commercial shoot in October, Linda said in an email.
Naturally, they encountered the infamous traffic out west, where Linda said just to go 15 miles took nearly two hours.
While out there, though, Isaiah said he gets homesick for friends and family.
Linda said Isaiah and the family plan to return to California at the end of March.
"We have kept in touch with his agent and they want him to meet reps from Mattel," she said.