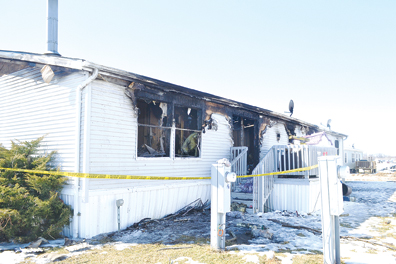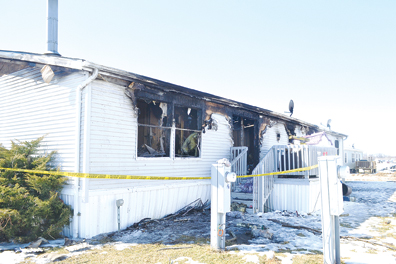 By Kristin Rover
Sun staff
Central Joint Fire and EMS Chief Kevin Riley said smoke detectors may very well have saved the lives of a Batavia Township family after their home went up in flames early in the morning Feb. 17.
Riley said they responded to 118 Forrest Meadow Drive in the township at 4:45 a.m. Monday morning, and when they arrived, a modular home was on fire.
"When the guys pulled up there was fire coming out both of the front and back," Riley said.
Riley said a man, a woman, and three children had already exited the home and were not injured.
He said it took firefighters about 15 minutes to put out the bulk of the fire and another three or four hours to investigate what had happened.
"We were assisted by Union Township, Stonelick Township and Williamsburg Township," Riley said. "And it was a very cold morning. We needed plenty of help."
Riley said the home was a complete loss. He said they contacted The Red Cross to assist the displaced family.
Riley said they are still investigating the cause of the fire, but do not believe there was any suspicious activity involved.
He said the working smoke detectors in the home probably saved the family's lives.
"So many times we go into houses and there won't be a battery in their smoke detector or it will be missing," Riley said. "It is so important that they have them."