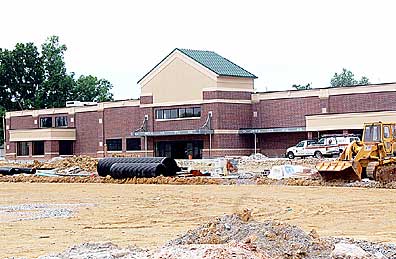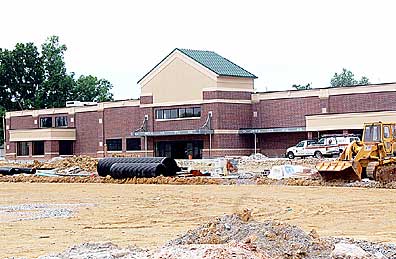 By Kristin Rover
Sun staff
The new Kroger Marketplace in Amelia is taking form, and officials with Kroger are beginning to make preparations for the store to open in the near future.
Rachael Betzler, spokesperson for Kroger, said they are hoping to open the store at the end of July.
She said the power in the new store is on, and crews are currently working on installing refrigeration cases and checkout lanes.
"Next will be shelving and fixturing, followed by stocking of non-perishable products," Betzler said.
She said they will begin constructing the new apparel department this week.
"For the first time in this division, we will offer men and women's ware," Betzler said about the department.
Betzler said clothing will include casual ware, boys and girls ware, shoes, intimates, hosiery and accessories and will include brands such as Levi Strauss, New Balance, Carhartt, and more.
The store will feature a variety of departments similar to other Kroger Marketplace locations, including a deli, bakery, jewelry store, products for the home, a bistro, and more.
The 123,000 square foot store will be the first Kroger Marketplace in Clermont County, and is one of the largest in the area.
Betzler said training is in the works for new employees that have been hired.
She said they held a job fair at Norlyn Manor in Batavia to begin the hiring process of approximately 150 employees for the new store.
"We are still hiring interested candidates," Betzler said. "We are hiring part time for all positions including line cooks for our new Bistro."
Betzler said those interested in a job can apply at the current stores in Amelia, or online at www.kroger.com.
Betzler said there will be about 400 jobs total at the new marketplace with employees coming from the two other locations in Amelia.
She said the two stores located at 1260 Ohio Pike and 1783 Ohio Pike will close the evening before the marketplace opens.
"We actually will close the evening before at 6 p.m. at the other locations and then open at 7 a.m. the next morning," Betzler said.
Betzler said they will be having a ribbon cutting ceremony when the store opens, and they will announce more information as they get closer to opening day.