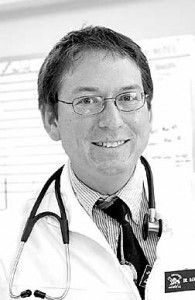 1. Spay or Neuter your pet.
By all means spaying and neutering decreases cost of pet ownership.
Neutered pets are less likely to get hurt, injured in fights, as well as more likely to stay in a family longer.
Spayed and neutered pets get fewer medical problems such as uterine or prostatic infections, cancer or other reproductive problems associated with having all their parts.
Puppies and kittens are hard to prevent in intact dogs and cats. No question litters cost money. Raising a litter or puppies or kittens requires time, dedication, worming meds, vaccinations, and flea prevention, and that's even if nobody gets sick.
Please spay or neuter, your pet will be healthy and your cost of pet ownership will be less.
2. Get off the street!
By keeping your dog out of the street, you are decreasing the chances of serious injury from a motor vehicle.
This also reduces your dog's risk of serious infection from getting into filthy garbage or dirty pond water.
3. Keep your cats inside.
We aren't recommending that you restrict your cat to only indoor activities; however, a lot of serious injuries (eg: bite wounds, dog trauma, heartworm disease, parasites, etc.) could be avoided by keeping your cat indoors.
4. Use a leash.
Again, we aren't recommending that your dog never run or play freely, we do suggest, however, that you ponder injuries (Like those resulting from a dog fight) that could be prevented by keeping your pooch on a leash.
Also, don't let your dog ride freely in the back of a pickup truck. Dogs can sustain various injuries from jumping from the back of moving (and stationary) trucks. Broken legs and torn ligaments could lead to orthopedic surgeries costing thousands of dollars.
5. Train your dog!!
Better trained dogs cost owners less time cleaning up or fixing problems with and less stress related issues such as behavioral problems.
Better trained pets are more controlled and less likely to get into hazardous situations or, out of an enclosure. Better trained dogs don't require psycho drugs to calm them down, or frequent veterinary visits to discuss these issues.
6. Put a lid on it!
By keeping pets out of the trash, you can avoid the inevitable vomiting, diarrhea, or worse that will follow.
Also, be wary of leaving medication out around the house or antifreeze in the driveway. Medications measured for a 200 pound human will severely injure, or even kill, your pet. And even the tiniest amount of antifreeze can cause fatal kidney failure.
7. Stay up to date on vaccines!
At All Creatures, we select the best vaccines and best prices to protect your pet. Vaccinating your pet for a small fee can prevent years of treatments for such diseases as Parvo, rabies, leptospirosis, and feline aids. Preventing a disease is much cheaper than treating a disease.
8. Use heartworm prevention in dogs and cats.
Preventing heartworm disease and other parasites in your dogs and cats will eliminate chance of a big vet bill for these parasites.
Heartworms are a devastating disease that can easily be avoided by monthly preventative medications. Intestinal parasites can easily infect pets not on preventative medications.
9. Prevent Fleas early in spring!
Again, prevention is much cheaper than treatment. Flea prevention early in year in all your pets will eliminate the emergence of fleas later in the year. Flea prevention also saves your pet from the unnecessary stress due to itching and many medical problems such as dermatitis. All Creatures recommends Revolution, Advantage, or Frontline for flea prevention.
10. Buy pet insurance.
Pet insurance helps you budget for both preventative and unexpected veterinary care. By getting a plan together you can afford the costs, for pet ownership can be spread out over a monthly fee you can expect and afford.
Most carriers of pet insurance offer plans that cover preventative care such as vaccines, dental work, heartworm preventatives, and flea prevention. Ask your veterinarian who he recommends.
Bonus Tip
Saving Money on Heartworm and Flea prevention – Big dogs don't have to cost more!
If you have a monstrous dog or your family has multiple big dogs, you can understand how expensive flea and heartworm preventative can be for these big pets for an annual basis.
This summer, consider trying prescription heartworm and flea preventive from All Creatures. Custom made for your dogs body weight, no matter what size, this product has the same ingredients the brand name products use for half the cost and custom made for your dogs body weight.
Any size dog – $99 per year – 12 month supply. (Includes heartworm, flea, hookworms, whipworms, and roundworms prevention)
Tapeworm prevention can be included for additional $19 per year.
Custom made and guaranteed to prevent all the above mentioned parasites. Must be heartworm negative or show proof for heartworm testing at least within last 12 months before prescribing.
Dr. Dan Meakin is the owner of All Creatures Animal Hospital, 1894 Ohio Pike in Amelia. Call (513) 797-PETS.