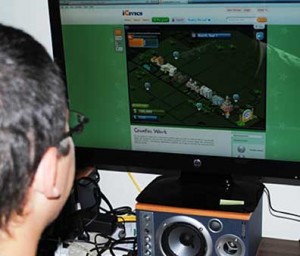 The National Association of Counties invites you to try a free online game called Counties Work. Available at www.icivics.org/games/counties-work, the game is designed to educate students in grades 6 through 12 about the important roles and functions of county government.
"It's a fun way for everyone to learn more about local government," said Clermont County Commissioner David Uible. Participants act as county officials and must provide services, deal with a wide range of citizen requests, set and possibly raise taxes, and oversee a budget.
Along the way, students learn about the various services provided by county governments, such as road maintenance, law enforcement, courtroom and jail services, parks and recreation, and library services – all while having to make tough spending and tax levy decisions, and face re-election.
Since the game's launch in July 2011, it has been played by more than 250,000 students across the country.
The Counties Work online game has received a 2012 Gold Circle Award for Innovative Communications from the American Society of Association Executives (ASAE). NACo, in partnership with iCivics, created the program. It is the first online interactive game related to county government. The game and curriculum are available on the website www.icivics.org/games/counties-work.