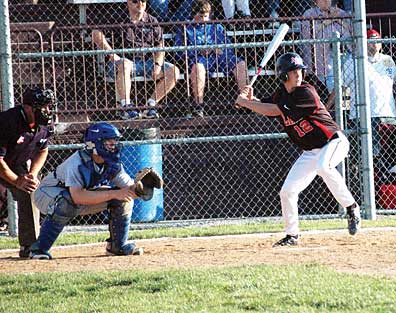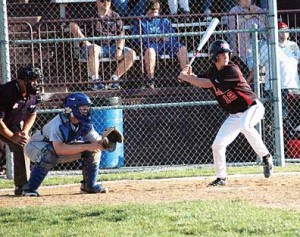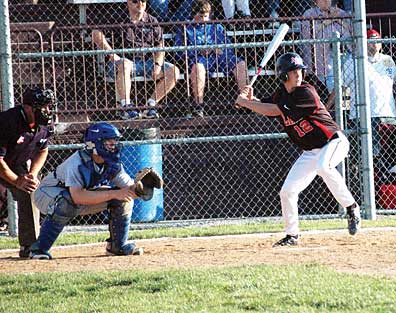 The Ohio High School Baseball Coaches Association honored three Clermont County standouts for their successful 2012 baseball seasons late last month. Austin Skaggs of New Richmond and Ryan Gormley of Batavia were named to the First Team All-Ohio in their respective divisions while Tanner Sanders of Clermont Northeastern was selected as an Honorable Mention.
Skaggs, a senior pitcher and outfielder for the Lions, was named to the First Team All-State in Division II. The only member of the All-State team from the Greater Cincinnati Area and one of two from the Southwest District, the senior was a key cog in the Lions' success.
"Austin enjoyed a very complete 2012 season," New Richmond coach Brian Benzinger said in a statement released by the school. He was our leader in most offensive categories, and also was our top pitcher."
Skaggs led the Lions at the plate with a team-best .460 average as well as on the mound where he went 7-2 with a 2.94 earned run average.
A First-Team All-Southern Buckeye Conference selection, Skaggs also led New Richmond in runs scored with 37, hits with 40, doubles with 13, stolen bases with 18 and on-base percentage (.536). He also had 28 runs batted in.
"Austin was arguably the best defensive outfielder in the SBAAC," Benzinger said. "As a senior, Austin led by example on the field and came to play each and every day. He is a big reason for the team's success in 2012. His abilities and leadership will certainly be missed."
Gormley of Batavia was named to the Division III All-Ohio Team by the OHSBCA by virtue of his gaudy stats and stellar play during his junior year.
"For Ryan, it comes naturally," Batavia coach Geoff Carter said. "He's kind of raw power, raw baseball skill. He doesn't have a lot of formal baseball skill. He just goes out there and plays. He's the type of kid that's good at everything."
Gormley, a third baseman for the Bulldogs, led the area in batting with a .597 batting average. In his 62 at bats, Gormley had 37 hits, including five doubles, two triples and three home runs. He knocked in 30 runs and stole seven bases.
Beyond his power from the plate, Gormley proved to be a patient hitter, leading the city in on-base percentage for anyone with over 15 at bats.
He was name the Souther Buckeye Conference National Division Player of the Year for the second consecutive season.
Finally, CNE's Tanner Sanders was named as an Honorable Mention to the Division II All-State squad. Sanders enjoyed a solid senior campaign as the left-handier went 6-2 with one save and boasted a 1.92 earned run average.
Sanders was a strikeout machine for the Rockets, sending 88 batters packing in just 65.0 innings.
The senior saved perhaps his best performance for the sectional final showdown with SBN rival New Richmond on May 17.
"Tanner Sanders threw one of the better six innings I have ever seen a high school kid throw," CONE coach Mike Kirk said. "He had a no-hitter going into the seventh. Six and a third of no hit baseball is pretty impressive; I don't care who you're throwing against. And then to throw it against arguably the best hitting team in the SBN speaks volumes about his performance."
Sanders was named to the First Team All-SBN as well.