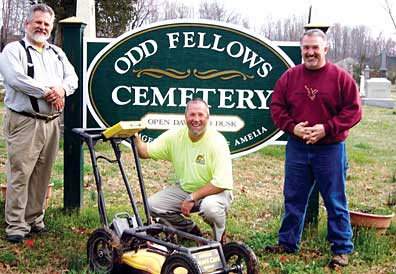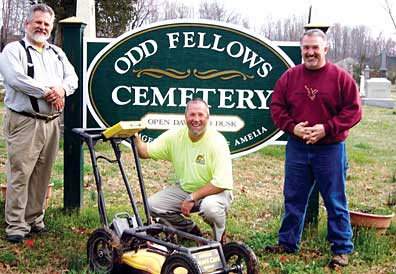 On March 17, the front portion of Odd Fellows Cemetery in Amelia was x-rayed to make sure those resting in peace were not disturbed before construction begins for the turning lane at the Tall Trees Development.
Jason Hammann, from Bloodhound Underground Utility Locators, conducted a ground penetrating radar survey to determine if there were any unmarked burial sites located within the indicated areas of the cemetery property.
A Noggin Smart Cart, with a 250 MHz frequency Mid Range Antenna and LCD display was used to complete the portion of the survey. The Ground Penetrating Radar were calibrated to provide reflection signatures up to eight feet below the surface. There was nothing found that would be consistent with a burial vault. With this now complete we are able to continue to move forward with progress in the Village.
It is strongly believed that the addition of this turning lane will provide the residents and commuters passing through the village a safer route of travel and cut down on rear end collisions at that location.