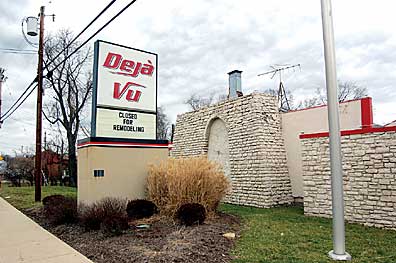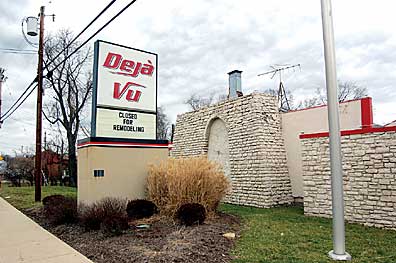 Deja Vu of Cincinnati LLC was sentenced Jan. 30 on 10 counts of illegally operating a sexually oriented business in Union Township.
The corporation operated the show club located at 516 Old State Route 74 and permanently closed its doors Dec. 31, 2011 as a result of the prosecution.
"It has been a long time coming," Clermont County Prosecutor Don White said. "From the time the place first opened, it has been a blight to the community and we have had problems."
White said Union Township officials made a commitment to regulate the club, and charges were filed after an undercover investigation that took place from April to June of 2010.
The investigation revealed illegal operations that violated section 2907.40 (B) of the Ohio Revised Code, including dancers engaging in sexual acts with each other and patrons.
"Union Township Detective Sergeant Scott Blankenship together with the entire investigative unit did an outstanding job conducting this undercover operation and aiding my assistant prosecutors in securing convictions," White said.
White said after the corporation was charged, the owners approached prosecutors and agreed to plead guilty and close their doors before Dec. 31 if individual charges were dropped.
"I said yes, but you'll have to do more than that," White said.
He said they agreed that the Union Township property, where the business was located, will not be used in the future to conduct any sexually oriented business.
"Deed restrictions and a civil consent judgment have been signed by Deja Vu to enforce this provision of the resolution of the criminal cases," White said.
In addition, White reported that the sentence included a fine of $2,500 and an order that Deja Vu pay the Union Township Police Department restitution in the amount of $4,359.27.
"Our position was we wanted a chance to eliminate this type of establishment in our community," White said.